Even though I work on Saturdays, it still feels like Friday is the end of the week. I work in our shop for half a day with Jeff and it's busy but still our fun day! It's the day when people come and visit with their dogs and love to have a yarn so, yes, even though it's busy and it's work, it's fun.
So Friday always feels like the day before the weekend nevertheless! And that means it's a planning day.
Having no kids to wrangle means we can sleep in but that doesn't mean there's nothing to do. This weekend I plan to:
Learn to use my new Speedball calligraphy set.
Do some wild writing based on my writing coach's lessons – check out Laurie Wagner's writing here.
Keep embroidering my first negative space piece. This is my inspiration but let's see how we go.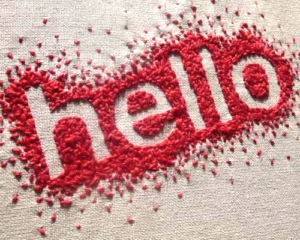 Plot out the cat run so the kitties can have fun outside.
Plot out the new veggie patch so dad can start working it for summer. Here's the raised kit I'm planning to get.
Finally put that Hills Hoist online for someone to take!
Go to the Laverton Market with the family and try not to get a parking ticket!
Most important of all – DO NOT TAKE VALIUM!